Chiropractor
Michael Visser, D.C.
Dr. Michael Vissers, D.C. graduated from Northwestern College of Chiropractic, Bloomington, Minnesota in 1989 with a Doctorate of Chiropractic degree. After receiving his degree, he became licensed to practice in California in February, 1990. Dr. Vissers initially worked as an Associate Doctor before opening his own practice in 1994.
While practicing in California, Dr. Vissers continued his education in Automobile Collision Injuries and Workers Compensation Injuries, and was certified as a Qualified Medical Examiner, serving as an independent examiner for the Workers Compensation System.
In 2001, Dr. Vissers moved to Canby, Oregon and opened Advanced Health Center in March of 2002. The clinic was renamed "Vissers Chiropractic" in September, 2003. Dr. Vissers has continued to pursue education in the areas of Automobile Accident Injuries. In 2018, he completed the Whiplash and Brain Injury Traumatology Course taught by Dr. Arthur Croft, PhD, DC, MSc, MPH; Spine Research Institute of San Diego. In 2020, completed the Motor Vehicle Collison Occupant Injuries course taught by Dr Jeffrey States, BS, DC; Personal Injury Training Institute.
---
Professional Certification:
Advanced Certification of Competency in Whiplash and Brain Injury
Traumatology; Spine Research Institute of San Diego - 2018
Certified in Motor Vehicle Collision Occupant Injuries; Personal Injury Training Institute - 2020
Certified Medical Examiner for Federal Motor Carrier Safety Administration - National Registry # 7969589595
Chiropractic License - Oregon #3072
---
Professional Involvement:
Oregon Board of Chiropractic Examiners - President (2009), Executive Board Member (2005 to 2011)
Chiropractic Association of Oregon - Executive Board Member (2007-2008)
Christian Chiropractors Association - Member
Chiropractic Association of Oregon - Member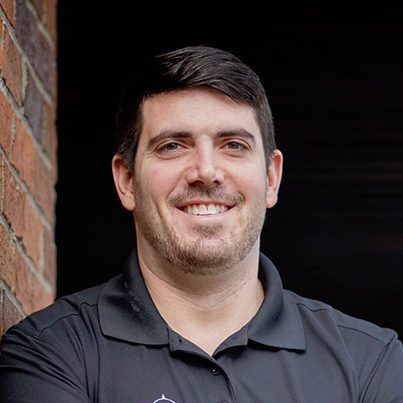 Chiropractor
Kyle Zabst, D.C., A.T.C, C.C.S.P.
Dr. Kyle Zabst, DC ATC CCSP graduated from New Mexico State University in 2011 with a Bachelor of Science degree in Athletic Training. He then passed the examination to become a Certified Athletic Trainer. He then had the privilege of working for Simi Valley High School's Varsity Football, Basketball and Wrestling as the Head Athletic Trainer.
Kyle then moved to the Pacific Northwest and began attending the University of Western States in 2012. Dr. Zabst graduated in 2015 with his Doctorate of Chiropractic as well as a Bachelor of Science in Human Biology. Dr. Zabst furthered his education in treatment sports injury by attained his Certified Chiropractic Sports Physician certificate in 2016.
Since graduating in 2015, Dr Kyle was employed by Team Rehab as an Athletic Trainer and Chiropractor, and for the past 2 years, as Clinic Director of Team Rehab - Bridgeport.
Chiropractor
Heidi Tornberg, D.C.
Each body is unique and different, which is at the core of Dr. Heidi Tornberg's approach to treatment. She understands that care should be individualized and having different ways to treat similar problems is essential. Movement, exercise, nutrition and stress management are paramount to our well being and she enjoys helping people navigate those aspects of health.
After experiencing pregnancy for herself, Dr. Tornberg's interest in the care for pre and postnatal mothers was piqued, and she became certified in Webster Technique. She also enjoys caring for patients of all ages with a variety of concerns. Dr. Tornberg has taken multiple courses in soft tissue therapies to help relieve acute and chronic conditions.
Dr. Heidi Tornberg was born in Oregon and spent the majority of her childhood in Portland and Newberg. After graduating with her chiropractic degree from University of Western States Chiropractic in Portland in 2007, she worked in Prineville before purchasing a practice in Newberg Oregon where she stayed until 2017.
Her family, including her husband, 2 daughters and a golden retriever, spent 2 years in Quebec before moving back home to Oregon. They enjoy all the Pacific Northwest has to offer and love exploring the outdoors.
OFFICE MANAGER, CERTIFIED CHIROPRACTIC ASSISTANT
Breigh, C.C.A.
Licensed Massage Therapist, Chiropractic Assistant
Jessica, LMT, CA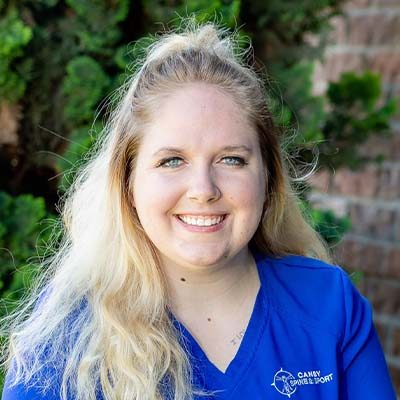 CERTIFIED CHIROPRACTIC ASSISTANT
Dora, C.C.A.
CHIROPRACTIC ASSISTANT
Myesha, CA
Certified Medical Assistant, Certified Chiropractic Assistant
Mandy, C.M.A. and C.C.A.
Medical Receptionist
Stacey
Licensed Massage Therapist, Certified Chiropractic Assistant
Rachael, L.M.T., C.C.A.
Insurance Coordinator
Catlin
OFFICE HOURS
---
Monday
9:00am - 6:00pm
---
Tuesday
9:00am - 6:00pm
---
Wednesday
9:00am - 6:00pm
---
Thursday
9:00am - 6:00pm
---
Friday
9:00am - 6:00pm
---
Saturday
Closed